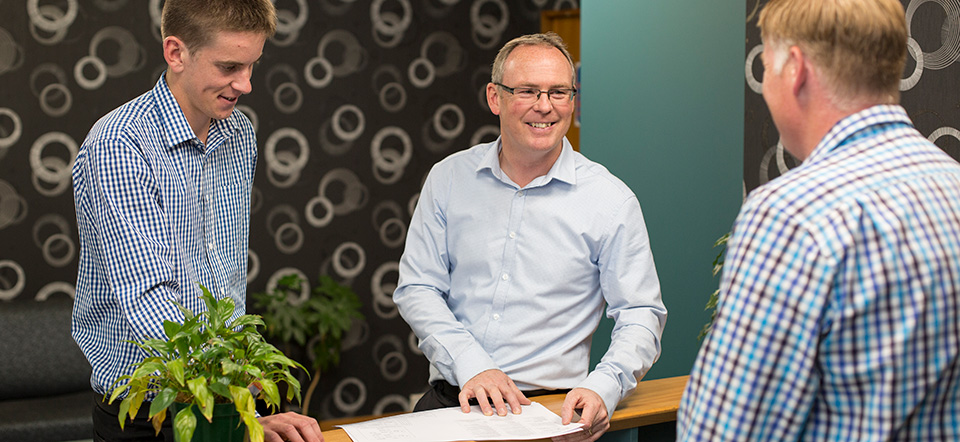 Services and solutions
Pedersen Read offer a wide range of engineering consulting services which can be tailored to suit individual project requirements, including the following:
Services
Project Assessment
Initial discussions between the client and project team to establish the project brief. At this time, requirements in terms of functionality, statutory regulation and budget are identified.
Preliminary Feasibility Study
Such a study provides the foundation for a successful project. Fundamentals are developed and analysed to determine project viability and structure.
Cost Estimation
The process for analysing the various economic factors influencing a project, including:
Capital cost
Operational cost
Whole of life cost
Design
Engineering principles and techniques applied to the project fundamentals to develop a material solution. Phases can include:
Concept design
Preliminary design
Developed design
Detailed design
Construction design
Design Documentation
A wide range of documentation media and methods are used to present the output of the design process.
Investigation
Investigation services relate to applications such as condition assessment and the analysis of events such as fires, electrical accidents and faults, and service quality.
Reports and Evidence
Professional report preparation is typically associated with investigation services, and is also commonly provided in relation to functions such as design definition, infrastructure condition and strategic review, and assessment of environmental effects. Expert legal evidence preparation and presentation is also a routine function, which is often associated with the environmental lighting issues of resource consent applications.
Measurement and Analysis
Equipment and expertise is available to carry out a range of condition measurement and analysis functions including power quality, lighting level (i.e. illuminance), and electromagnetic field strength.
Risk Assessment
Risk assessment and presentation is another specialised form of investigation and reporting which is available. Commonly such assessment relates to lightning and security risk.
Project Management
Both principal and secondary project management are routine activities. This can include all liaison and facilitation functions, forums, and administration. It can also include the management of sub-consultants' input.
Project Administration and Observation
Administration and observation services range from tender evaluation to commissioning supervision. Prominent examples are cost control, reporting and management, and payment certification. Construction observation and inspection can also be provided as required.
Follow-up
With the increasing level of sophistication in projects, accurate operating manuals and 'as built' documentation are increasingly important. Pedersen Read can update construction documents following commissioning to facilitate this process.
Solutions
Power generation, supply and distribution High (11kV) and low voltage networks, power generation and integration, industrial and commercial power supply, reticulation, protection, quality control;
Process control and SCADA systems;
Energy management and control;
Functionality Lift and escalator systems, pumping systems, heating, cabled communications systems;
Audio Background music, public address systems, emergency warning systems, nurse and emergency call systems;
Visual Closed Circuit TV, master antennae television systems;
Lighting Specialists in-house design for general, emergency and exit lighting;
Legal and regulatory Assessment of environmental effects (AEE), fire cause investigations, expert witness services;
Fire detection systems;
Fire and accident investigation.