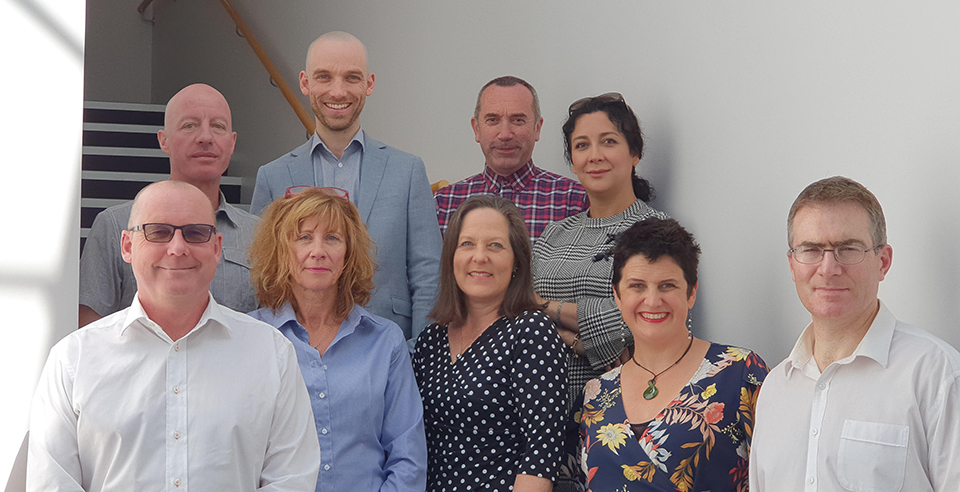 Our story
The company was established by Mel Pedersen in 1972. The firm was Dunedin based and early major clients included the University of Otago, Otago Hospital Board and the Dunedin City Council. At that time, the University of Otago had begun a rebuilding program and Dunedin Hospital was undergoing a major expansion.
It is interesting to look back at that era, without computers, printers, emails, cellphones or calculators. University projects typically took two years to design, two years to construct and two years to process the final account. In the 1970s many companies had national head offices in Dunedin. The resulting direct contact lead to considerable opportunities throughout New Zealand. In late 1979 the practice opened a Christchurch office, which expanded to the present size over the following years.
Throughout the 1980s the company was prominent in primary industry infrastructure and in the later part of the decade the commercial building services sector gained emphasis, particularly through projects in Auckland or Wellington. The company was also one of the first to embrace Computer Assisted Design (CAD) technology during this period and has been an early adopter of Building Information Modelling (BIM) technologies.
The subsequent period has been diverse and characterised by the development of long term relationships with clients in the commercial, retail, airport and seaport sectors. The period has also seen rapid technology development, particularly in the areas of communication and electronic security. Pedersen Read has been proactive in creating client benefit through the application of these new technologies. Security expertise has grown to be a particular strength, which has resulted in the formation of a separate allied company, Pedersen Read Security. The company remains independent and locally owned and the commitment to a specialisation in the electrical and security fields is an increasingly significant point of difference.